$25 setup/$25 per month
Pay by the year and get 2 free months! That's right, you get 12 months for the price of 10 and save yourself the hassle of paying each month by simply making annual payments on any hosting package!!!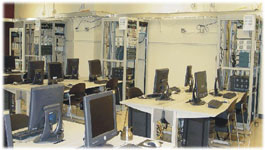 All domain accounts include:
250 MegaBytes disk storage space
5 POP Email accounts (SMTP service is not provided)
Unlimited Email aliasing
24/7 FTP Access
ASP, PHP, PERL, CGI
Frontpage server extensions upon request

Extras:
$5/month - Additional 50MB storage
$5/month - Additional 5 POP accounts
$5/month - Per mailing list up to 1000 subscribers each
$5/month - Extensive graphical traffic analysis
$5/month - 25MB MySQL Database
$10/month - 50MB SQL Server Database
$10/month - SSL-protected directory
Need something not listed here? Just let us know. Perhaps we can make it happen for you.